46'9'46"NORTH, 74'35'42"WEST
Canadian entrepreneurs join forces to imagine a better outdoor
Launched in 2022 and based in Mont-Tremblant, Quebec, Parmi Lifewear is at the junction of cycling, outdoor living, innovation and fashion. The company is the result of a merge between 5 dedicated professionals with different backgrounds and intertwined stories, consolidated by strong and shared beliefs. Behind Parmi is the duo of visionary female leaders Michèle and Véronik Bastien. The two co-founders are surrounded by a solid team of business partners who come with years of expertise.
Our aim is to simplify closets by developing mindfully considered multi-use & multi-style outdoor essentials to facilitate your everyday life. And above all, we wish to see our products passed down to your kids, shared within your community or sold to another outdoor family. Done is the time when we needed to buy a new windbreaker at every gale; our products are made to last.
That is how our company's philosophy becomes a sustainability story.
Founder | Strategy & Operations
Founder | Business Strategy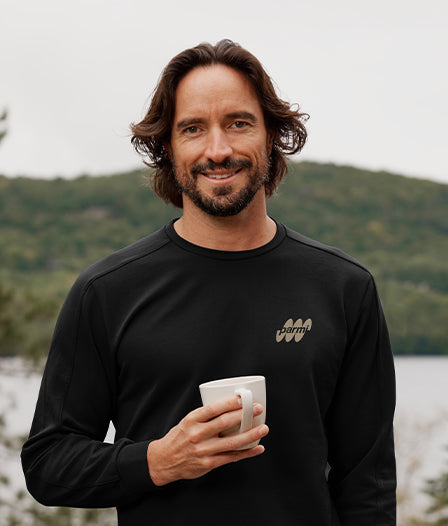 Founder | Business Strategy
Founder | Sales & Development
Founder | Brand & Consumer Strategy
Founder | Strategy & Operations
Founder | Business Strategy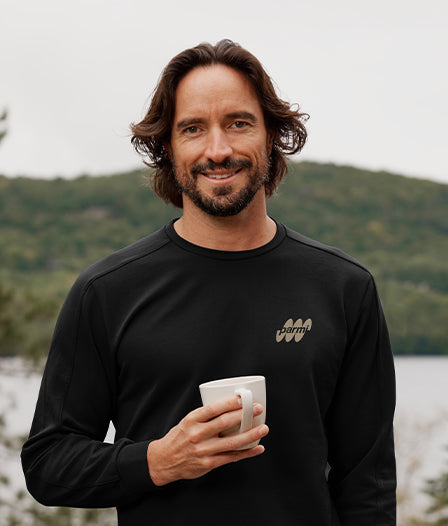 Founder | Business Strategy
Founder | Sales & Development
Founder | Brand & Consumer Strategy
"Rain or shine, Mont-Tremblant is the place where it feels best at the top and where the Parmi team gather. There, we make things happen. It is our anchor point and it is at the heart of the brand. Point of origin or point of arrival, we meet there?"

Because innovation stands at the crossroads of each and everyone's expertise, our diversified team meets all the requirements to become a trustworthy Canadian reference, with a clear intention to drive progress forward and to simplify the outdoor experience for the better.

Our strategy is to rewrite established rules, create game-changing product approaches, new styles and new ways of doing. We have chosen to explore tracks, which are off the beaten paths, and focus on simplicity.

Beside products, Parmi Lifewear is about becoming a solution to everyone who is looking for tips and advice on what (when and how) to wear for their everyday life. Having a relevant consumer speech on "garment advice" and a unique tool making personalized recommendations will be our way to carve our own unique niche in the market.

On top of our common passion for the outdoors, Parmi is about respect, inclusion, and empowering women leadership. We are very proud to have put together a diverse and very qualified management team, which includes two accomplished and talented women, and to have surrounded ourselves with the best talents in the industry.

Our values reflect how we work, and our work is dedicated to the future generations, both in terms of sustainability for the health of our environment, and in terms of social inclusion for a kinder society. Together, we can make the world a better place.

Everyday Mindset
Focus on the long term.
Intern Objective
Maintain Operational Excellence.
Quality Pledge
Never Tolerate Compromise
Shared Path
Lead by example. Always.