Parmi, Simplifying the Outdoor Experience
At Parmi, we intentionally venture off the beaten paths, inspired by a mission to bring simplicity to the outdoor experience. The kind of simplicity that drives you to do more with less; to refine your wardrobe with versatile pieces worth keeping; to stop over-thinking and enjoy your journey to the fullest, regardless of the route you choose.
We are committed to breaking the cycle of overconsumption. No-frills, no compromise; our product offer is clear-cut to help you clear your closet and your mind. Our conscious premium lifewear essentials are crafted with only the finest materials, making them the perfect companions for life – all of it. Strong technical features, minimalist designs, luxurious comfort, and an urban attitude are boldly intertwined in a collection that is meant to always keep up the pace. From the mountains to the cities, the rivers to the alleys, our playground has no limit and our product path never ends. 
Bridging the gap between outdoor sports and fashion, we strive to be our community's destination for all things open-air. Whether it's through sustainable garments or pro-tips, our goal is to encourage everyone who joins our adventure to embrace an active lifestyle so it can be passed on, like our clothes, from one generation to the next.
Share The Path
Sustainable by Design and Durability
The materials and components we use are a key element in our commitment to the environment. The choices we make are aimed at pushing back against fast fashion.

We use high quality and durable fabrics to maximize the apparel long-term durability, organic yarns for all their unique advantages and we will choose recycled raw material when it is proven that the quality and longevity remains as good as the non-recycled fibre material. By extending the life cycle of our products, we are proud to be contributing to the conservation of our planet's resources.
Good for the whole life cycle of the product - From its first to fourth owner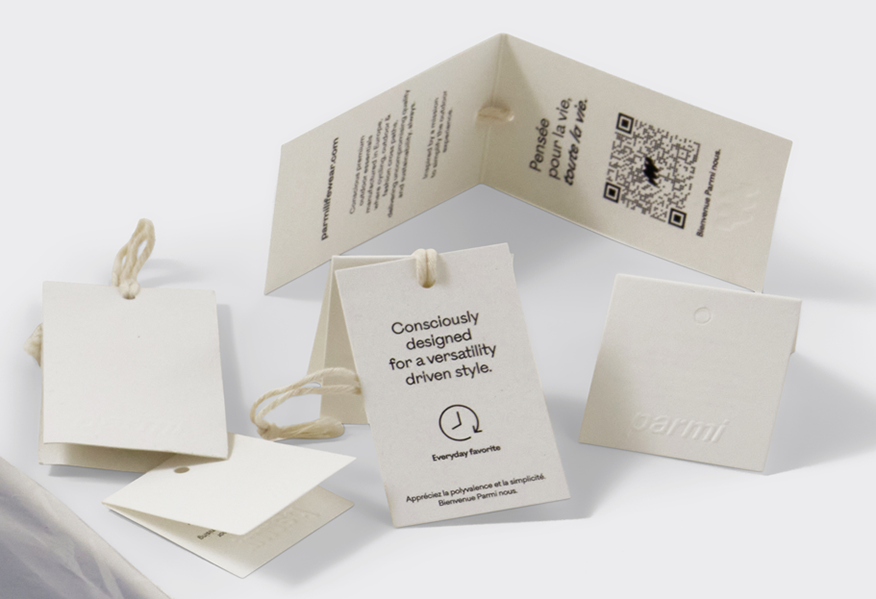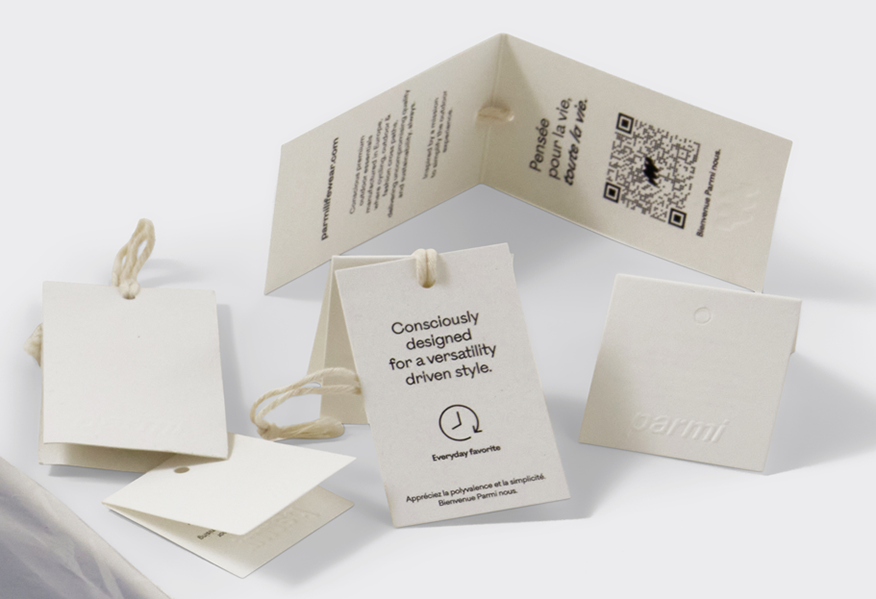 Parmi works with ones of the best manufactured of the industry.
Even if each of them has their own expertise, they all share one commitment: 100% Green Energy, Minimal Waste and Ecological Inovative Production Process.
Our engagement is to consciously foster socially just, environmentally friendly, and sustainable manufacturing conditions. We pledge to always improve and optimize our supply chain to offer the best option with the lowest impact on the planet.
Abrasion-Resistant
Premium fabrics that avoid abrasion damage contribute to your garment durability.
Ecological Printing Process
Mineral Dyeing and Digital Print process reduce water, energy and ink consumption, which is normally 10% less than the volume used in traditional printing.
Merino Wool
The world's highest-performing natural fibre and it offers many benefits such as luxurious comfort, silky softness, anti-odour, naturally antibacterial and moisture-wicking properties, and is easy to care for.
Responsible Denim
Parmi Classic Denim Styles are made out of innovative eco-friendly new approach: Recycled fabric, 70% reduction of water and enzymes consumption, certified ink, made from a sustainable digital print process. 
Versatility Driven Design
Our pledge is to encourage our consumers to buy less, simplify their closet and do more with the garments they own.

Less Washing
Odor-resistant fabric properties allow you to wear your garment multiple times between washings (ideal for a life on the move and to limit your water consumption).
Minimal Waste & Maximal Usefulness
We believe strong brands have the power to accelerate a societal shift of behaviours and to influence the community into contributing to a better world. Parmi's goal is to forge and lead a community of like-minded people towards a shared mission : Do more with Less. For the better.
Two actionable paths drive our circularity vision and ensure it remains relevant on the long run:  Minimal Waste & Maximal Usefulness. These paths are impactful on all aspects of our journey and can contribute to change the face of production.
Our sustainability journey is an open and honest conversation with our suppliers, retailers, and our community. Through this journey, we consciously take some specific actions to limit our footprint and lead by example.
100% Eco-Friendly Shopping Path
The packaging and shipping process is important to us. We use simple packaging for one good reason: the environment. Meaning no unnecessary hangtags and no conventional plastic or paper are being used.

Our products are tagged with recycled supplies and shipped in 100% eco-friendly bags, while our products' transit packaged in plant-based compostable alongside traditional plastics.

Not only are these solutions eco-friendly, but they help preserve product quality, encourage smart habits, while also bringing happiness to our consumers' journey with the brand.

Our Partners In Responsible and Sustainable Textiles
Oeko-Tex® Standard
A worldwide consistent, independent testing and certification system for raw, semi-finished, and finished textile products at all processing levels, as well as accessory materials used.
Bluesign® Certified
Bluesign® audits raw materials & chemicals used to produce fabric, alongside outputs of waste, water and air emissions. In short, reducing our environmental impact of our product.
GOTS Certified
Worldwide leading textile processing standard for organic fibres, including ecological and social criteria, backed up by independent certification of the entire textile supply chain.