Designed For Life. All Of It.
Created in Canada and consciously manufactured in Europe, where cycling, outdoor and fashion cross paths, delivering uncompromising quality and sustainability, always. Our product state of mind is simple : Bring fashion references into the authentic outdoor world. Bring technical & durable fabrics into fashion world.
Parmi lifewear is the go-to essentials you should always carry in your weekend duffle, your training bag and even your carry-on for your next adventure.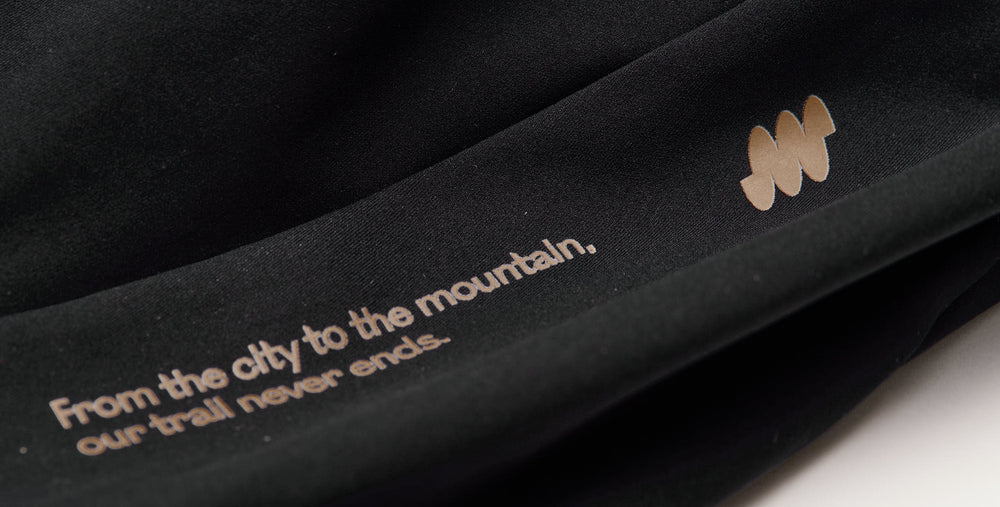 Versatility Driven Design
Good for every part of your active lifestyle - from the trails to the asphalt.

Parmi is looking to simplify closets by developing mindfully considered multi-use & multi-style outdoor essentials that simplify life – designed with a focus on trail activities with intention, crafted with care, and made to last. It's all about better basics.

Never Compromise On Quality
Each Parmi drop offers care-free luxury essentials standing the test of time. Clean aesthetic, tone-on-tone looks and sophisticated details make up our creative signature. Our design vision allows us to break from the preconceived mindset of the outdoor industry to reach and create new inspiring opportunities.
The possibilities are infinite, which is why our trail never ends, no matter where you're heading to. So go ahead. We'll meet you wherever your path leads.

Uncompromising Quality
Industry-leading manufacturing techniques, finest quality fabrics and components and love of details.
Timeless Appeal
Richness of colours, timeless and versatile aesthetic and brand application with a unique edge.
Functional Minimalist
Practical performance, perfect fit and distraction-free products. Just straight easy.

Informal Fit
Casual fit for a modern and inclusive style flattering to all body shapes and ideal for layering up.
An Offer That Is Understated, But That Makes A Statement
From original classics to innovative garments, we value simplicity, and we believe that a well-designed, premium garment doesn't need to be loud and flashy. Simple, but not boring. Products that allow us to impose our own look.
We design with a smart creative approach because we believe a sustainable product is one with a long lifespan, so we won't compromise for cost, fashion or gimmicks. This is why we make it a priority to reimagine ways of doing things .

Trusted Renewed Partners
All thoughtfully considered, we have partnered up with trusted manufacturers from Canada, Italy, Portugal & Lithuania, which were chosen because they met our quality standards and stood out for their level of expertise, high technology, attention to detail, internal values and sustainable consciousness.